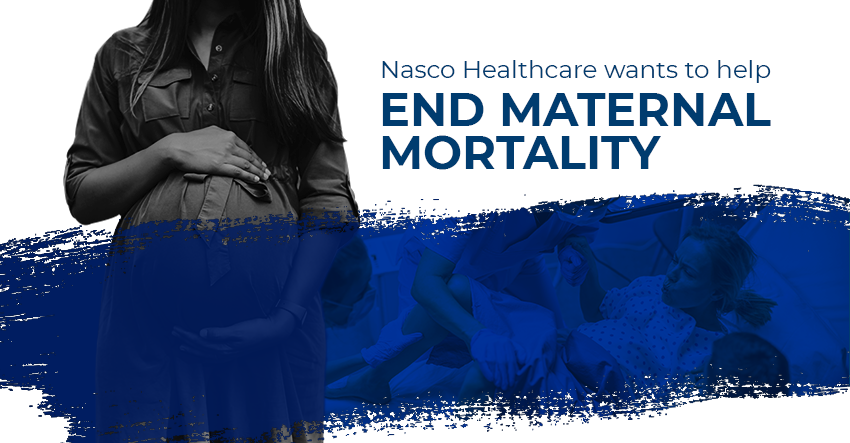 What is MMR?
Maternal mortality is the death of a woman due to pregnancy. This can be during pregnancy, delivery or after childbirth (postpartum). Maternal mortality rate (MMR) is the number of women who die due to pregnancy per 100,000 births. Any number above 0 is too high.
Worldwide:
About 295,000 women died due to pregnancy in 2017 alone – that is 800 women every single day. This is despite a 38% improvement in MMR from 2000 to 2017.1
North America:
In a 2020 study of 10 developed countries, the United States and Canada ranked last (MMR 17.4) and 8th (MMR 8.6), respectively. Half the deaths are during pregnancy and delivery.2
The reason? Lack of maternity care.
The US and Canada have the extremely low access to midwives and ob-gyns — 12 and 15 providers per 1,000 live births, respectively compared to Sweden which has 78.2
Nasco Healthcare has the solutions.
Nasco Healthcare has the expertise.
Nasco Healthcare helps our healthcare heroes Be READY to beat MMR.
Learn more about our maternal and neonatal solutions:
https://shop.nascohealthcare.com/collections/obstetrics-gynecology
References
Trends in maternal mortality: 2000 to 2017: estimates by WHO, UNICEF, UNFPA, World Bank Group and the United Nations Population Division. Geneva: World Health Organization; 2019. https://www.unfpa.org/featured-publication/trends-maternal-mortality-2000-2017
Maternal Mortality and Maternity Care in the United States Compared to 10 Other Developed Countries (Commonwealth Fund, Nov. 2020). https://doi.org/10.26099/411v-9255