Leadership in Healthcare Team
We are built on the strength of our people. Our leadership in healthcare team brings diverse experience, skills, and insights to drive innovation and answer our company's mission: to prepare frontline healthcare workers to Be READY.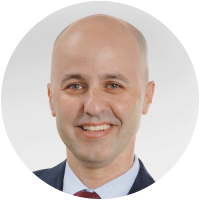 As Co-CEO of Nasco Healthcare, Hugo is focused on developing global high-performance teams to drive commercial and operational excellence and supporting transformational initiatives.
With a MS in Biomedical Engineering, Hugo Azevedo brings a combination of technical, marketing, and strategic leadership to his role. Hugo serves as the business leader to transform the company globally.
Prior to joining Nasco Healthcare, Hugo served as VP, Technology & Innovation at CAE Healthcare, where he was responsible for planning and executing multi-million-dollar research & development plans and led teams of up to 75 engineers worldwide.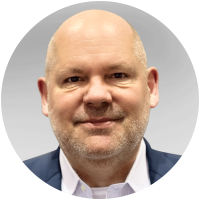 Steve joined Nasco Holdings in 2020 as the Chief Financial Officer.
With two BAs in Business Administration and Accounting from Ashford University and a MBA from Loyola University Chicago, Steve brings 25 plus years of experience as a CPA. Steve has broad experience in senior finance roles of increasing responsibly across companies such as Bemis Manufacturing, Equix, Mercury Marine, Brunswick Bowling & Billiards, and Alliance Laundry Systems.
Steve is an action orientated individual that identifies a clear path to success. Lean Six Sigma Black Belt certified, he is practical and open-minded. Steve has an eye for opportunity and leading teams.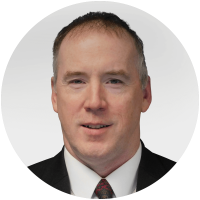 As CFO of Nasco Healthcare, John Bohrman is responsible for providing financial leadership and plays a key role in establishing and achieving financial objectives and executing business strategies.
John brings 25 plus years of experience in finance, systems, and operations to his role as CFO. Prior to joining Nasco Healthcare, John was a Managing Partner at Hudson Business Analytics and provided management consulting services to senior leadership teams at multi-national corporations and private equity-owned growth companies. Prior to Hudson Business Analytics, John spent over ten years with DHS Systems, a leading provider of products and services to the Department of Defense. At DHS, John served as VP of Financial Planning & Analysis, Corporate Controller and VP of Operations, among other positions.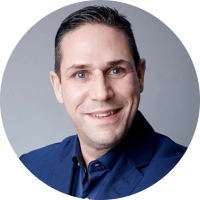 Global VP of Sales, Marketing and Customer Service
Lee Johnson joined Nasco Healthcare in 2016 as Director of Sales for Europe and the Asia Pacific. In 2018, Lee was promoted to VP, Sales, Marketing and Customer Service, where he is building and leading a high performing team. Lee is responsible to lead and direct all sales, marketing and customer service across our international and US markets. Previously, Lee served as International Sales Manager at Limbs & Things for 20 years, where he developed the international distributor network from 0 to 90 distributors covering over 70 countries. Lee's passionate commitment to continuous improvement and dedication to his customers represents Nasco Healthcare's corporate spirit. In 2021, Lee was promoted to Global VP of Sales, Marketing and Customer Service.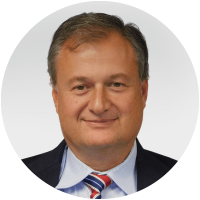 As a Plastics Engineer, Steve Pierro brings unique experience, insights and technical know-how to his role as Vice President, Manufacturing at Nasco Healthcare.
With 30+ years' experience in the plastics manufacturing industry, Steve is an established leader in safety, quality, and new product innovation. Previously, as Division Vice President, Manufacturing at Sonoco, Steve oversaw 18 injection molding, extrusion, thermoforming, and blow molding plants, and sponsored the implementation of Sonoco's Performance System across Global Plastic operations. This experience perfectly positions Steve at Nasco Healthcare, where he oversees operations for our two North American molding and assembly operations located in Wisconsin and New York.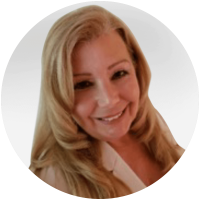 As Vice President of Human Resources, Cheryl DelVecchio is the Strategic Business Partner to the CEO, and manages the direction of all HR policies and processes. Cheryl has over 25 years' experience in Benefits Administration, Talent Management & Acquisition, Organizational Development, Compliance, Employee Engagement and strategically aligning HR activities to support the corporate agenda. Prior to Nasco Healthcare, Cheryl was the Owner and President of a Regional HR Consulting firm for over 15 years, where the focus of her work was to strategically manage projects for small to mid-sized organizations.