Featuring Life/form® & Simulaids Training Manikins and Medical Procedure Simulators to prepare nursing & all healthcare working and first response professionals to Be READY.
This over 250-page catalog is a comprehensive overview of products.
Stay tuned. We will continue to offer new and exciting product offers.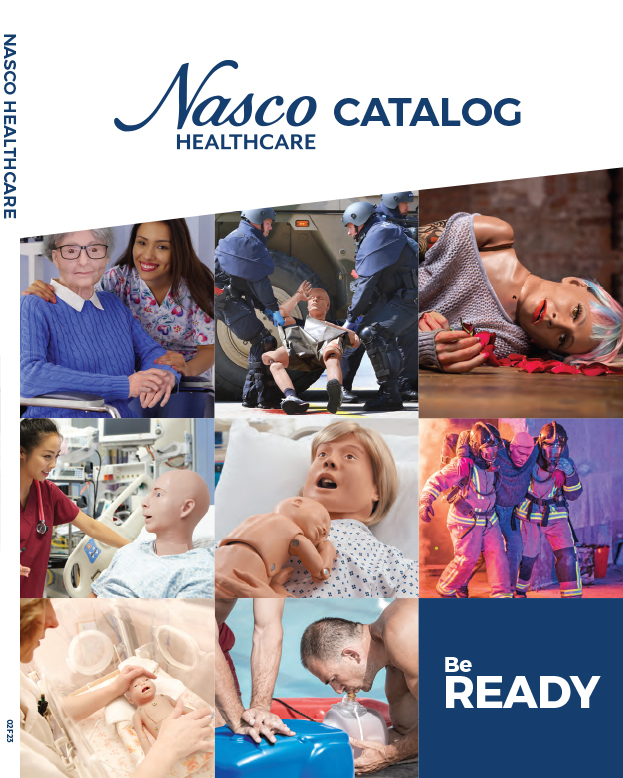 Advanced Simulation
Nursing and Patient Care
Injection
OB/GYN
Medical Procedure
Resuscitation and CPR
Emergency Care and Trauma
Moulage
Rescue
Anatomy
Download the most recent Nasco Healthcare catalog PDF or view or digital flipbook version.
Sign up to request a printed hard copy when available. 
Our catalog is always transforming so please come back often to download the latest version.