The First Patient Communication Simulator (PCS)
Ready to care. Ready to treat.
The first full-body Patient Communication Simulator that sees, listens and talks using artificial intelligence.
The only simulator that allows instructors to program learning objectives
Scenario-driven, instructor-controlled
Enables realistic training in patient
communications
Speech and touch recognition
5-year warranty
Ideal simulator to train nurses, medical students & patient care personnel to:
Learn critical thinking, decision-making & priority-setting skills
Conduct initial patient assessments
Conduct clinical interviews
Receive feedback on procedures such as I.V. administration, wound care or catheterization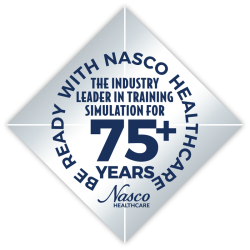 This manikin is intended to be used as an instructional aide in the teaching and demonstrating of patient communication training. Actual product may vary slightly from photo. Nasco Healthcare reserves the right to change product color, materials, supplies, or function as needed.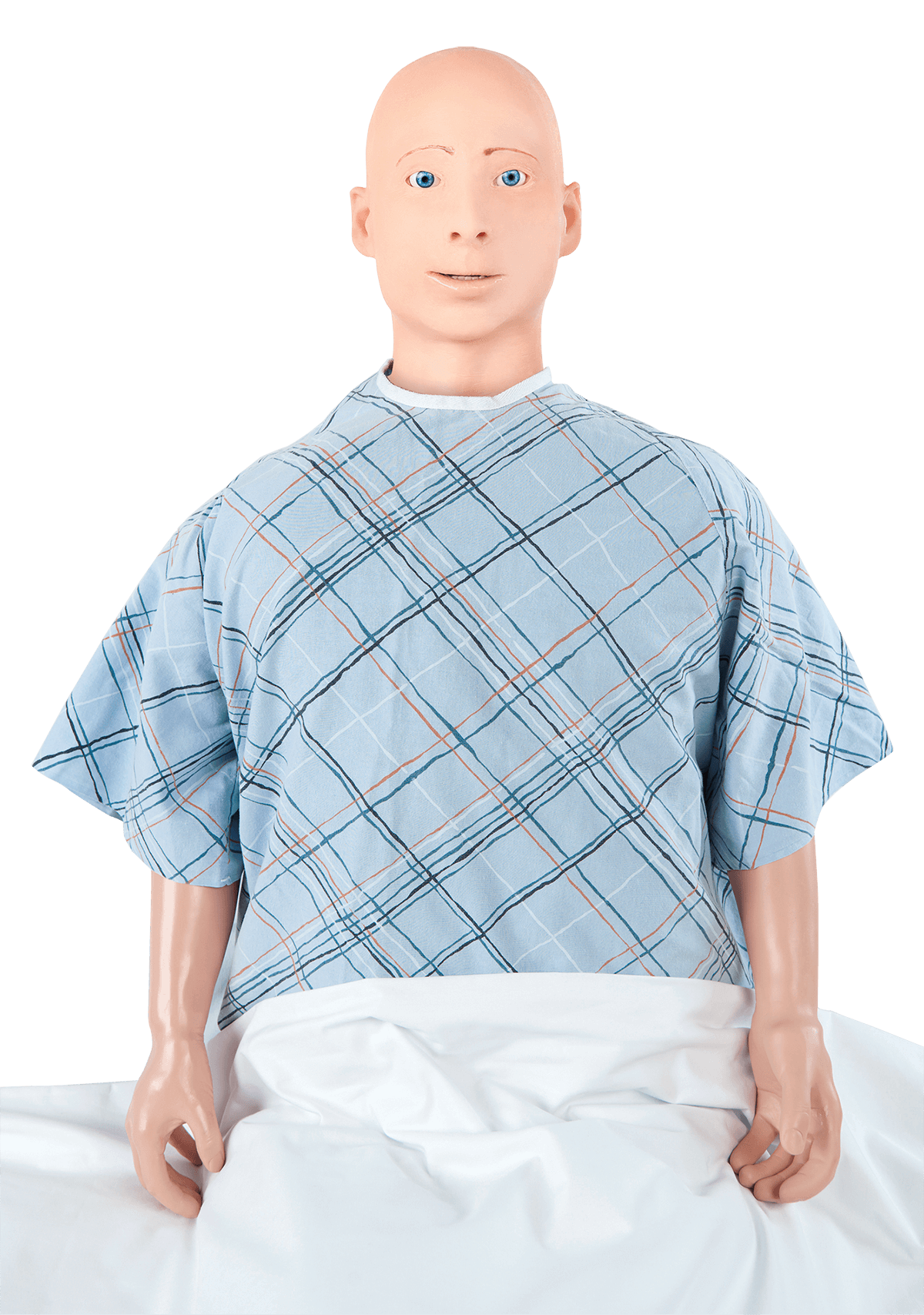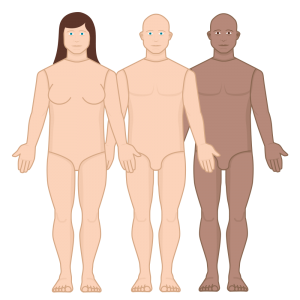 Available in female version, and in light or medium skin tones.
Enables communication training in a single scenario-driven, instructor-controlled experience.

Built-in IrisCamTM
The only simulator with an eye-level HD camera to allow viewing from a patient's point of view either live or recorded.

Bluetooth™ enabled SmartScope™ and SmartCuff™
Realistic lung, heart, and bowel sounds with crystal-clear quality as well as blood pressure measuring.

Speech and touch recognition
Automatically responds in a conversational style based on pre-defined medical interview questions.

Multilingual
Speaks and understands English, French and Spanish with new languages being added.

Cloud-based
Access ALEX from any device – no need for workstations or access licenses.

Recording capabilities
Features speech-to-text, so you have a script of the interaction to provide feedback.
Thanks for requesting additional information about ALEX. One of our Be READY representatives will be in contact with you shortly.