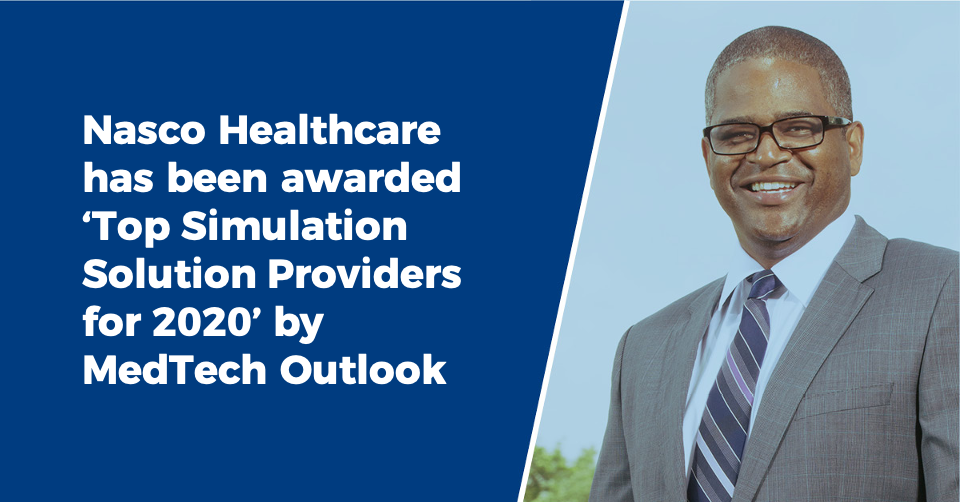 May 21, 2020
The COVID-19 outbreak has crippled countries around the globe, bringing their response strategies to the ground. Even with the deployment of healthcare professionals and emergency response personnel, the massive scale of trauma and casualty is proving that nations and their emergency response ecosystem are not crisis ready. In such a grave situation, Nasco Healthcare (NHC), a provider of healthcare and rescue simulation solutions, is extending a lifeline for rescue workers, military personnel, nurses, doctors, and physicians.
"For the over 75 years, we have been striving to prepare frontline healthcare workers to be ready to deliver optimal outcomes and save lives during tough times," says Ken Miller, president and CEO of Nasco Healthcare. Having played a pioneering role in developing simulation-based training solutions for healthcare and emergence response, Nasco Healthcare takes pride in having contributed to saving more than 100,000 lives over the years, globally. The company offers a wide range of solutions, including CPR, IV arm, intubation heads and other part task trainers that are aimed at supporting the development of the necessary skills—from basic to advanced—among nurses and emergency service professionals to reduce the scale of the damage caused by the crisis such as COVID-19. Fundamentally, its solutions are designed to identify the strengths and weaknesses of the emergency response systems of healthcare providers and emergency workers, and ultimately assist them in overcoming their limitations.
Given that COVID-19 affects the respiratory system of those infected, mastering basic patient interviewing, CPR, intubation and ventilation skills is paramount for emergency response. To achieve this, Nasco Healthcare offers an advanced, one-of-its-kind technology product ALEX, which is a full-body Patient Communication Simulator designed to help frontline healthcare personnel in diagnosing and understanding the patients suffering from critical illness such as that inflicted by COVID-19.
Nasco Healthcare's portfolio encompasses over 6,000 types of products. Its advanced solutions are upgradeable to include additional simulation capabilities tailored to specific and individual training needs. Rescue Randy, which is endorsed by the hallmark International Association of Fire Fighters (IAFF) was developed to support life-like victim handling, transportation, and extrication training exercises for the US military during the Vietnam war. "During this war, we observed that preventable death caused by uncontrolled bleeding was 7.4 percent, a number which had changed little since then to this date," says Miller. "To help address this issue, we introduced a number of simulation solutions, Casualty Care Rescue Randy being the latest, which helped reduce such casualties to less than three percent." Nasco Healthcare's product range also includes full-body manikins of different ages, namely Child CRiSis, which is an accurate child-sized simulation system designed to facilitate comprehensive emergency training on a smaller scale.
As an end-to-end solutions provider, Nasco Healthcare manufactures and packages its products in-house through its two US-based manufacturing facilities. In addition, the company operates both domestic and international customer service and technical support for clients spread across 80 countries, including France, the UK, the Netherlands, Germany, the UAE, Saudi Arabia, India, China, Australia, Brazil, Mexico, the US, and Canada. Besides having a network of strategic partners for solutions delivery, the company employs dedicated sales and technical support representatives in every global region to support its clients in driving the bottom line and improve training. The company produces more than a million individual units a year, which speaks volumes of its manufacturing, sales, and distribution scale and capabilities.
The next step for Nasco Healthcare is to broaden its portfolio by taking its solutions directly into homes and classrooms, especially with the integration of software, electronics, and digital platforms. With this, the company aims to connect with the growing audience. "The current pandemic crisis is only going to heighten, which makes it imperative to train and build skills that will help in saving lives," concludes Miller.